Happy Friday My Loves!!
It's going to be a HOT weekend in Boston with lots of HUMIDITY!! You know what that means....big hair:( I am attending a wedding tonight and desperately searching Pinterest for some ideas for updos....I NEVER wear my hair up but tonight it sounds like it might be in everyone's favor if I do.....any ideas? Feel free to share them with me!!
Moving right along to Friday Favorites!
Here are mine for this week....what are yours??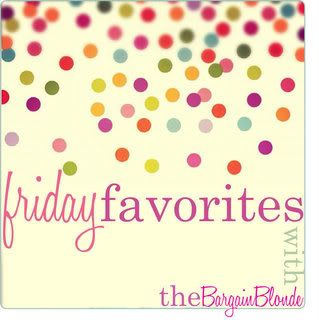 I can't get enough of
CO Bigelow Rose Salve
this week! I used to use it way back in the day and now this magic potion has made its way back into my daily routine! It makes my lips feel so soft and hydrated! I keep it right at my desk so I have it on hand all day long at work.
Has everyone experienced
Francesca's Collections
before? If not...do so....NOW! A friend of mine kept raving about how great the accessories were at this store and now I know what she's talking about!! I love this place and just picked up a gorgeous turquoise necklace with matching earrings earlier this week:)
So I was at my parents house a week ago and saw that they painted my old bedroom this color called
"Martini Olive" by Valspar
....I couldn't get enough of it! It looked so bright and beautiful! So you know what I did? I decided to paint my upstairs bathroom this color and get a beautiful shower curtain to match:)
My mouth is watering just LOOKING at this venti skinny iced caramel macchiato. Get me one NOW!!! I've decided the best way to curb my ice cream craving is to have a tall one of these. I know its still not great for me but I need to ween off the rocky road slowly....and this is doing the trick!
I'm loving me some Hunter Hayes lately. "Wanted" is one of those songs that makes me feel like I'm 15 again....at a school dance....slow dancing in the gym.....and I LOVE IT!! How cute is Hunter Hayes? Maybe its the fact that he looks like he's 15 (IS he 15?) that brings me back to my glory days:)
I never thought I'd like Greek yogurt - but lately I can't get enough of it! And the fruit on the bottom kind? DELICIOUS! I am really into the blueberry lately....soooo tasty!