It was HARD waking up again today. We didn't get home from the Pats game until about 12:30 am and when that alarm started going off at 6:30 I almost started to cry....but Thank Gosh its Friday!!
First thing's first....I want to introduce you all to a fantastic new blog!! My big sis, Michele has started blogging after weeks of me bugging her....so everyone should take a minute and head on over to "
Skinny Jeans & Coffee Beans
" and give her blog a read:)
Now that you've found some new reading material....let's link up with the Bargain Blonde for Friday Favorites!!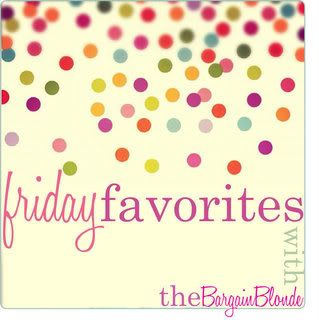 I just LOVE Kenra products. The
Nourishing Masque
does unbelievable things for my hair. It smells fantastic and makes my hair SO soft. I wish I could buy this by the gallon.
So remember my camping trip from hell that I mentioned
here
? Well one good thing came out of it.....I was able to get reacquainted with Honey Maid graham crackers! I hadn't had these in YEARS! My grandfather always had a box of graham crackers in his cabinet and was always offering them to us:) I bought some to make s'mores on the aforementioned camping trip....and only ate 1....so now I can snack on these in the warmth of my home....instead of in a soggy tent!
Is "Fart-Be-Gone Underwear" real?? It can't be, right?? Oh man when I saw this on Pinterest the other day I LOL'd for a good 5 minutes. Supposedly this underwear comes with a "
Flatulence Deodorizer Pad" for only $24.95! Ladies....it's never too early to start Christmas shopping for your man!!
Can't get enough of "Home" by Phillip Phillips. I'm not gonna lie....I have seriously fallen off the American Idol band wagon...about 4 years ago actually....but this song does it for me:)
If you REALLY knew me you would know that I am OBSESSED with this Egyptian Cotton Fabric and Room spray from Kohls. I have been using it since college and I buy it by the case....seriously. I use it on my clothes, my sheets, my couches, my curtains...you name it!!! I couldn't live without this stuff!
I've always loved the minty glosses by CO Bigelow. When I was recently shopping at Bath & Body works I came across this "
2x Mentha Supreme
" gloss and HAD to have it. It's amazing...tastes great and adds LOTS of shine to my smackers:)
Enjoy the weekend, lovelies:)