Hello and Happy Thursday!
Are we all excited that there is only one more "wake up" standing between us and the sweet smell of the weekend? I sure am:)
BIG NEWS!!
If you haven't already noticed I have given the ol' blog a face lift and I must say she is sparkling like never before! I've added some new images, updated my bio, changed the organization a bit, etc.
Check it out....
While making all of these fancy changes I've also updated my blog button.....
here she is....go ahead and grab her:)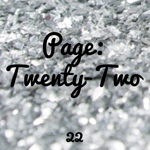 So Its Ok...
That between the two of us, Mike and I hit the snooze button a total of 8 times this morning
That I yelled "why can't it be Friday??" twice...to myself....while hiding under the blankets
That I'm officially becoming a Starbucks snob....the Dunkin's Coconut Iced on my desk right now just isn't doing it for me
That I'm going to the Pats preseason game tonight....found my jersey on the basement floor....sprayed a little Febreeze on it....and considered it clean
That my legs were shaking walking up 4 flights of stairs in heels this morning due to my yoga class last night
That I would kill for a snuggie right now....why does the AC have to be on high constantly in this office?
That I'm slightly (ok more than slightly) ready for Fall in New England...I'm so sick of humidity
That Pinterest and I have reconnected recently and I'm in love with it all over again
What's OK with YOU today?? Link up with the ladies and tell us all!