I couldn't be happier that this is the end of the work week!! I'm ready for a relaxing weekend...I feel like I haven't had one of those in a long time...nothing but sweatpants, the Celtics playoffs, and takeout....simply fantastic:)
So....Who loves Kip Moore after last night??
THIS GIRL!
The concert was amazing!!! I love Billy Currington but David Nail and Kip Moore were just as fantastic. We had a great night...until we walked out at 11pm and found out my friend's car was towed....UGH but we made it home regardless....another story for another day...
In other news....I saw this on Facebook yesterday and LOVED it....so I thought I would share it with you all........
Time for FUN PHOTO FRIDAYS! Link up with me!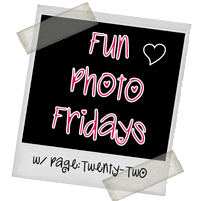 Photos are memories for us to keep and share...so let's start sharing them!! Whether you are sitting in your cubicle until 5:00 today or dozing off in a boring class there is probably some other place you wish you could
be right now,
right
?? So let's have at it.... if you could transport yourself back to a moment in one of your favorite photographs which one would you choose today??
Today I am jumping back into this photo...
This is M & I on the deck of our hotel room in the Bahamas in 2007. We're 21 here, with no full time jobs and great tans....what's better than that?
Answer: NOTHING!
We had just come back from a visit to Senor Frogs in Nassau where we drank
several
a couple yards of Bahama Mamas.....life was good!