We've made it to the end of the work week, friends!
Things I'm looking forward to this weekend...
Buying a new mattress
Firing up the grill for dinner tonight
Sleeping in
Getting a facial and my eyebrows waxed
Tasting what the bakery has come up with for our wedding favors with mom
Lots of wedding errands
Dinner with friends
Sunday breakfast with M
Greek Easter
In other news....our wedding invitations are officially OUT! People have been texting me and e-mailing me saying they already received them! There's no turning back now:) 70 days from today!
Even Madyson wanted me to know she received the invitation...
Time for Fun Photo Fridays!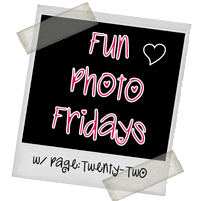 Photos are memories for us to keep and share...so let's start sharing them!! Whether you are sitting in your cubicle until 5:00 today or dozing off in a boring class there is probably some other place you wish you could be right now,
right
?? So let's have at it.... if you could transport yourself back to a moment in one of your favorite photographs which one would you choose today??
Today (in honor of warmer weather and sunshine) I am jumping back into this photo...
This is my sister, Brittney and I sitting on the dock at the lake in NH. Nothing better than summertime at the lake!! We spent the day hanging out on the boat and grilling up some delicious bbq food....YUM! Take me out of my cubicle and back there NOW!