First things first....thank you all for the great advice regarding my rehearsal dinner dress!! You all have given me a lot to ponder and I can't wait to go shopping!
Are we all glad today is Friday??
I am exhausted today and I have no reason to be. I sat on my couch after dinner last night and 3 DVR'd episodes of The Client List later....here I am back at work!!
Things I'm looking forward to this weekend
Making pizza at home with M tonight
Having my 2nd bridal gown fitting tomorrow
My nephew's first birthday party
Celebrating the birthdays of 2 friends with dinner and drinks
My niece (and Goddaughter's) baptism
Finishing up some wedding DIY projects
That's a lot to look forward to and I can't wait:) Maybe I'll even throw a mani & pedi into the mix....the possibilities are endless!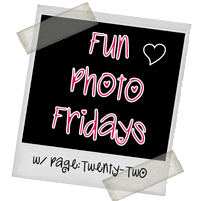 Photos are memories for us to keep and share...so let's start sharing them!! Whether you are sitting in your cubicle until 5:00 today or dozing off in a boring class there is probably some other place you wish you could
be right now,
right
?? So let's have at it.... if you could transport yourself back to a moment in one of your favorite photographs which one would you choose today??
Today I am jumping back into this photo...
Today when I stepped outside it was cold out.....and the first words out of M's mouth were "Why does it feel like freaking Fall outside? It's April!" So on my drive to work I reminisced about this trip we took to Vermont with my family this past fall. With the cold breeze hitting my face this morning all I wanted was a cup of warm apple cider....is that weird? Tuesday is May 1st.....Typical New England for ya!