TGIF!
Things I'm looking forward to this weekend...
Happy Hour with the girls
Getting a spray tan
Getting my roots done
Having a "night in" at home Saturday night (probably filled with movies & red wine)
Shoe shopping
Sleeping in
Other fun festivities?:) We'll see!
Time for Fun Photo Fridays!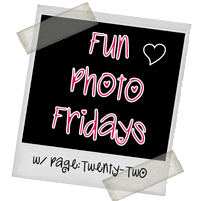 Photos are memories for us to keep and share...so let's start sharing them!! Whether you are sitting in your cubicle until 5:00 today or dozing off in a boring class there is probably some other place you wish you could be right now,
right
?? So let's have at it.... if you could transport yourself back to a moment in one of your favorite photographs which one would you choose today??
Today I am jumping back into this photo...
This photo was taken at SNHUstock in college. It was a day towards the end of the spring semester when everyone would sit out on the grass in front of the senior dorms, ride mechanical bulls, get henna tattoos, listen to live bands, drink heavily and eat hot dogs.
Sounds amazing right??? Well...maybe minus the cafeteria hot dogs
Take me back there now!! This photo was clearly taken early in the day (because we're all still
sitting up
smiling). There I am with REALLY SHORT HAIR hanging out with 2 of my roomies and Miss Kristen Marie from
Life's A Beach
! I remember taking a 3 hour nap that afternoon, waking up then continuing the partying....WOW I miss college....