You've made it to the end of the work week (unless you work on the weekends....then I feel sorry for you!) What's everyone doing this weekend and more importantly for EASTER??
I can't wait to spend some time with my family and eat a delicious home cooked meal!
Even better....this girl is marrying a Greek man so we get to celebrate Easter 2 weekends in a row! I love when the 2 Easters fall on different Sundays:)
Moving on...
Can you believe M and I have been engaged for 1 year today???
The year has seriously FLOWN by! I can't believe it.
Tonight we are planning on heading back to the spot where Mike proposed (and the same place we are saying "I DO" in 2 1/2 months) to celebrate with some dinner and cocktails!
Seriously...how beautiful is this place?
Time for FUN PHOTO FRIDAYS!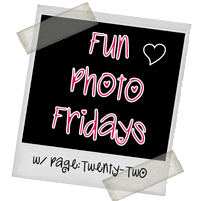 Photos are memories for us to keep and share...so let's start sharing them!! Whether you are sitting in your cubicle until 5:00 today or dozing off in a boring class there is probably some other place you wish you could be right now,
right
?? So let's have at it.... if you could transport yourself back to a moment in one of your favorite photographs which one would you choose today??
Today (in honor of Easter) I am jumping back into this photo...
This is my sisters and I on Easter in 2008. As you can see I am stuffing my face with bread per usual.
What's better than a glass of vino, hanging with your sissys and eating warm, spinach & artichoke dip before dinner?? This has inspired me to whip up a bread bowl for Easter THIS Sunday....anyone have a good recipe that's low fat??
HAPPY EASTER, FRIENDS!