Happy Friday, Lovebugs!!!
We made it to the end of the work week and we made it to Hunger Games premiere weekend!! YAY!
First things first. I have a question for you ladies.
Q: What is better than seeing this on your door step??
A: NOTHING!
I had this bad boy waiting on my front steps when I got home yesterday! My new boots are in! M & I are doing a "Rock the Dress" photo shoot the Sunday after our wedding and I wanted to wear boots instead of stilettos for a more "rustic" look....What do you think??
Moving on to FUN PHOTO FRIDAYS! Link up with me, pretties:)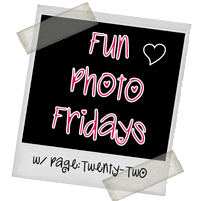 Photos are memories for us to keep and share...so let's start sharing them!! Whether you are sitting in your cubicle until 5:00 today or dozing off in a boring class there is probably some other place you wish you could be right now,
right
?? So let's have at it.... if you could transport yourself back to a moment in one of your favorite photographs which one would you choose today??
Today I am jumping back into this photo...
What's better than that sunshine??
I love it! This was taken 4th of July Weekend 2011. Me, one of my besties, her man and M.
TAKE ME BACK THERE NOW! A corona in my hand and great tunes on the boat.....