We've made it to Friday!!!
Things I'm looking forward to this weekend...
Seeing my BFF's man's band play at a local bar tonight
Birthday shopping for my mama
Picking up my new makeup
Meeting with the florist to select our wedding flowers
Cleaning the condo (yes....I enjoy cleaning)
Celebrating my mama's bday with the fam
Moving on to FUN PHOTO FRIDAYS! Link up with me, pretties:)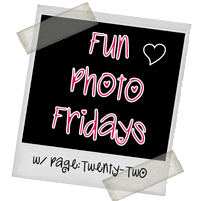 Photos are memories for us to keep and share...so let's start sharing them!! Whether you are sitting in your cubicle until 5:00 today or dozing off in a boring class there is probably some other place you wish you could be right now,
right
?? So let's have at it.... if you could transport yourself back to a moment in one of your favorite photographs which one would you choose today??
Today I am jumping back into this photo...
This is one of my favorite photos of M & I.
This was taken at the Miami Zoo in May of 2009. I seriously wish I could jump back into this photo right now! It was a hot day, we rented a car and drove from Fort Lauderdale to Miami in the morning so we could check out the zoo. It was SO MUCH FUN! After a few hours of checking out the wildlife, we noticed some GIANT black clouds up ahead....we ran to our car just in time before a crazy thunder storm hit...and boy was it crazy - lightning like you wouldn't believe! It was a day we'll never forget:)