Happy Thursday, Friends! I'm so glad there is only 1 more work day left after today. Even though this is a short week it has seemed EXTRA long! So first things first....I gave my blog a facelift yesterday! I thought the old colors were a bit too dark and depressing...I needed something with a little touch of pink....so
VOILA
! Let me know what you think! Also, I added the buttons of some of my favorite reads:) If you like reading my blog and want to add my new button it would really make me smile:) If you want me to add yours just let me know!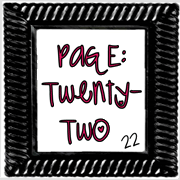 So Its Okay....
That I ate 2 Frango chocolates AND had a glass of wine last night when I got home from yoga. (so much for cutting sugar out of my diet. That lasted a whole 3 days!)
That I
just
dropped an entire glob of peanut butter from my english muffin on my dress pants and I'm too lazy to get up and
REALLY
wash it off.
That I just edited my entire budget and now I'm severely depressed because I am so poor.
That I am seriously looking forward to the season premiere of the Jersey Shore tonight!
That I started waking up 30 minutes earlier than normal
JUST
to blow dry and style my hair nicely.
That Mike and I can't stop thinking about buying a new house (even though we are living in a brand new condo right now that is perfectly big enough for the two of us).
That I got mad at Mike for playing games on my iPad all night and stole it from him only to play Ellen's "Know or Go" game myself:)
That I keep thinking I would be so much more comfortable at work if I could wear a snuggy instead of dress clothes.
That I'm starting to get a
little stressed
over wedding details. We are only 6 months away!
What's "okay" with you today??